The heart and soul of the Czech Republic, magical and charming city of a hundred towers has everything you could wish of a European capital; whether you're after some culture, sightseeing, mystery and magic. So if you want to visit Prague, here are 10 things you should not miss if you want to get the most out of Prague.
Sightseeing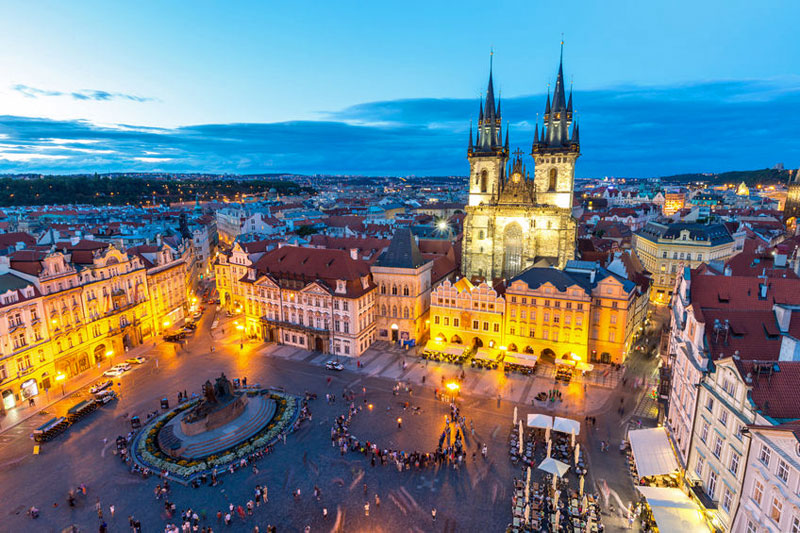 Prague offers so much beautiful architecture! You should definitely visit the Old Town Square, enclosed by beautiful buildings of different architectural styles from Gothic to Baroque, with the famous astronomical clock. Next you must walk across Charles Bridge at night, because it's much more magical at night! Also the castle cannot be missed! Well, there are so many sights you should visit including the Jewish Quarter, Vyšehrad, John Lennon Wall and so much more!
Traditional cuisine
When the weather is just too unfavourable to walk around sights, what's better than stay in warmth and taste some traditional Czech food and drinks. Prague is full of restaurants and cafes, where you can taste Czech traditional food mainly some roasted and smoked meats, sausages, hearty soups and stews, dumplings and rustic breads, like the delicious ''Svíčková''. And don't forget the world-famous Pilsen Beer.
Have some fun!
But if you are more into having some fun, there are lots of places that you might like more! From sport centres, cinemas etc. to something more challenging like escape games. There are even thematic and relate to some story, historical event, or a character from film or literature and the unique atmosphere is created by latest technologies like Virtual reality, interactive systems and other SMART elements. Well escape games can be found in almost every larger city, but if you want to try the best escape games, visit Questerland.cz
Honest Tips For Your Prague Stay
AIRPORT TRANSFER Get a private transfer from/to Prague Airport for a price of regular taxi (€27).
FREE REVOLUT CARD The best way to pay anywhere in the World without worrying about the exchange rates is Revolut. Get your free Revolut card today, and save on the exchange fees and rates.